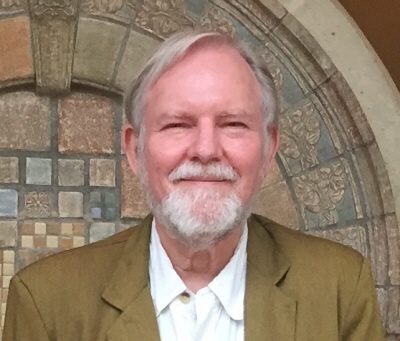 Jon Jacobs, MD died peacefully on Sunday, October 18, 2020 at home in Charleston, South Carolina. Loving and well loved, devoted to his Lord Jesus, his family, and his friends, he drew his final breath while members of his family were gathered adoringly at his bedside.
Jon was born on January 20, 1950 in Biloxi, Mississippi to Edmond Milliard Jacobs and Wilda Ruth McLeod. He was a gifted Renaissance man with a sparkling mind. He was a noted physician, carrying on a medical practice in Charleston as a general surgeon and a cosmetic and surgical dermatologist from 1983 until his retirement in 2019. He blessed countless patients and fellow medical professionals with his knowledge, skill, wisdom, and witty humor. A busy medical practice could not contain or exhaust his physical or mental energies, and he vigorously pursued the hobbies he loved. He was an author and poet, having published "Progression to Perfection," Christian Rosary Meditations, and "Lifescapes," A Poetic Perusal of Life's Adventures. He owned and flew helicopters. He was a wood-working artisan, lovingly creating objects of art from wood for his family and friends. He spoke French and loved to travel to France.
Jon was a godly man of faith. His deepest passion was for his Lord Jesus, with Whom he sought to walk daily and Whom he sought to share with others. He was an avid reader of scripture and brought the word of God to bear in all he did. His strong faith was an inspiration to many.
Jon is survived by wife Carolyn Reneé; his former wife Catherine Harkey; by his daughter Catherine "Carrie Ruth" and husband Nate Davis and their children, Nathaniel, Ella, Caleb, and Griffin; by his son Christopher and wife Lauren, by his son Gregory and fiancée Sarah Crosswell; by his son Jeffrey and wife Kristin and their children Uriah and Eden Marie; and by his sister Cindy Lea Stacey; and his brothers Jeff, Steve, and Kerry.
Expressions of sympathy may be viewed or submitted online at www.mcalister-smith.com.
Arrangements have been entrusted to McAlister-Smith Funeral Home, 2501 Bees Ferry Road, Charleston, SC 29414, (843) 722-8371.
To plant a beautiful memorial tree in memory of Jon Robert Jacobs, please visit our Tribute Store.